CAMFIL Hospital Grade Home Air Filters
Simply the BEST Air Filters on the Market
For 1.0 – 3.0 microns per ASHRAE 52.2:
AP-III is 30-35% efficiency MERV 8 | 30/30 is 30-35% efficiency MERV 8 | Dual 9 is 55% efficiency MERV 9 | AP-Thirteen is 85% efficiency MERV 13
(For Comparison: An N95 mask aims to be be 95% efficient)
"Farr filters are the best replacement air conditioning and furnace filters in the world."
Save up to 25% with the new Camfil-Farr 30/30, click here for details

Why should you choose Camfil Farr filters?
Camfil-Farr filters will save you time and money. Home owners, business owners, private and public schools, here are several reasons why you should choose Camfil-Farr for all your filter needs.
Camfil Farr 30/30 can save you as much as 25% on your Heating and AC costs.Camfil Farr 30/30 holds 30% more dirt. Camfil Farr is the largest filter company in the world, with sales over $960 million a year.True MERV ratings for all mechanical filters.Use this matrix to choose which filter is right for various types of mold.
At DirtyFilters.com we offer a wide range of Camfil Farr filters for heating & air conditioning systems. We also make custom filters.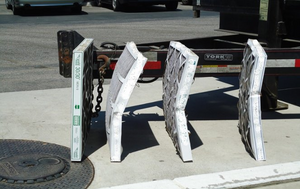 We Accept All Major Credit Cards